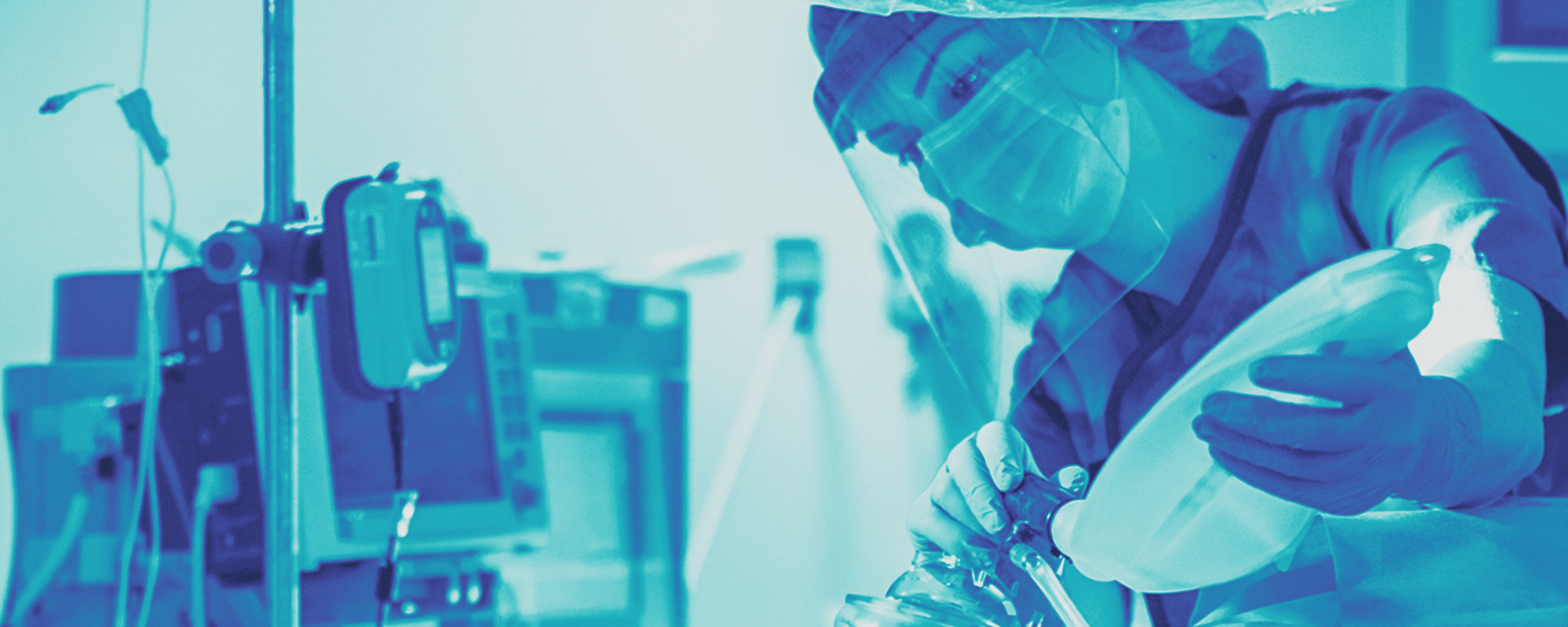 Traveling Cardiopulmonary Jobs
Make a difference as a Traveling Cardiopulmonary Rehab Specialist
When you work as a cardiopulmonary rehab specialist, you're working with people who need support and education on their lifestyle after a cardiopulmonary condition. You know all about keeping those lungs and heartbeats healthy, but are you ready to get your own heart pumping with a new travel assignment? As a medical traveler working as a cardiopulmonary rehab specialist, you have the benefit of doing the job you love while filling in some of the spaces around the country where you're needed. Additionally, you're in high demand. You can earn a high salary while exploring your passion for travel and living in other cities.
What does a traveling cardiopulmonary rehab specialist do?
Cardiopulmonary rehabilitation specialists work with patients who have been diagnosed with cardiopulmonary conditions, like asthma, emphysema, angina, chronic obstructive pulmonary disease, coronary artery disease, and conditions related to heart attack. Cardiopulmonary rehab specialists help patients understand their conditions and manage their health through lifestyle changes and treatments that help them live their fullest, healthiest lives. As a traveling cardiopulmonary rehab specialist, you:
Explain the condition and medical regimen to patients and assist them with safely resuming normal activities when they're able
Identify risk factors for each patient that could be contributing to their health problems.
Suggest interventions, medical treatments and lifestyle changes, to help reduce risks
Educate and support the patient in making key changes, such as eating healthier foods, quitting smoking and increasing physical activity
Design and monitor a custom healthy living and exercise program
Keep patient motivated with ongoing information and support for their healthy lifestyle
Cardiopulmonary Specialties:
RRT- Registered Respiratory Therapist
CRT - Certified Respiratory Therapist
Polysomnographic Technician/Technologist
EKG - Electrocardiogram
Perfusionist
Respiratory Care Practitioner
Dietitian
Anesthesia Technician
You're the captain of your Cardiopulmonary career, which is a breath of fresh air when it comes to traveling. With pay transparency and global search capabilities, you're in control of the job you pic in the city you'll work, and the pay you'll receive. Your cardiopulmonary recruiter is there to help you find the best fit to blend your travel life with your work life. They'll listen to your needs and get to know who you are and what you're all about. Take a deep breath and relax. Then choose your next adventure, seriously!
What are you waiting for? Become a traveling cardiopulmonary rehab specialist today!
Choose where you go
With opportunities for new graduates all over the country, we've selected areas with the most popular medical traveling jobs to help you find your best fit.
Advantages & Perks for Traveling Cardiopulmonary Jobs
Competitive pay
Traveling cardiopulmonary rehabilitation specialists are in demand. The travel industry offers competitive compensation for traveling cardiopulmonary jobs that allow you to work in and explore your new location.
Per diem
As a traveling cardiopulmonary rehab specialist, you can receive a per diem each week. It's tax-free and helps you cover daily expenses, like transportation and meals.
Certifications
Certifications & CEU's are a must, why not help get that cost covered while being a medical traveler!
Travel life
When you're a medical traveler you get the best of both worlds. Traveling to new places and working where you want to work allows you to combine your passions and learn new skills.
Medical Traveler Compliance & Licensure
Being a traveling cardiopulmonary rehab specialist is a great way to gain experience in the career you're aspiring to, but what if your dream travel assignment is asking for certifications you don't have? Fusion wants to help! We'll find you the cardiopulmonary training you need and the financial assistance to cover the cost of licensing and certifications.
Degrees and Certifications
Licensing and certification info… where do you even start? Since degrees and certifications depend on your modality and specialty, compliance experts work with your recruiter and the facility to make sure that you have all relevant credentials required for our traveling cardiopulmonary jobs.
Compliance Requirements
Some of your compliance requirements are the same across the board, but there are others that will depend on your cardiopulmonary specialty.
The three parts of compliance
Occupational health records: Required immunizations and health examinations
Documentation: Tax forms, insurance paperwork, and licenses
Testing: Certifications, online trainings, and workplace safety exams
F.A.Q.s
What do I do if I don't like it at my new assignment?
Being a traveler isn't just an adventure, it is also a commitment. Just like any job you apply for or contract you sign, you are committing your time. Fortunately, three months goes by pretty quickly. We will always discuss the details of the job prior to signing a contract, so you'll know upfront what you're getting into.
Are flights and car rentals covered with my assignment?
With most agencies, you are given a tax-free travel reimbursement. This reimbursement is given to you on your first and last paycheck of the assignment. You are able to use that reimbursement as you please (rental cars, flights, etc.). Most of our travelers will drive themselves to and from assignments, so they have their own transportation to and from work each day. Plus, how else are you going to explore your new area?