We've got your back!
Our Clinical team is like your roadside assistance along your travel career journey.
The healthcare industry is constantly evolving with new policies, requirements, and clinical procedures. Fusion Medical Staffing's Clinical Team is available to prepare our travelers for those updates and changes. All members of our Clinical team are Registered Nurses and have a collective of 20+ years in the healthcare industry. The Clinical team is here because we understand our travelers and can provide necessary feedback and recommendations.
Reach out to our Clinical team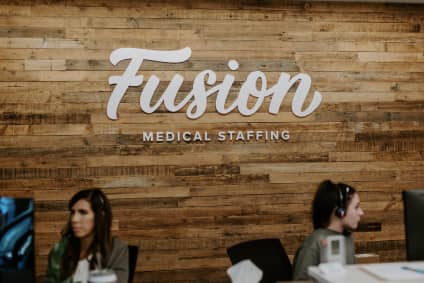 Meet the Clinical Team!
Casey Morrison
BSN, RN
Manager of Clinical Services
I've been a nurse for 12 years and worked as a Med/Surg RN before transitioning to a Triage RN at a primary care clinic. I started at Fusion as the first Clinical Liaison and have been with the company for 3 years.
Email:[email protected]fusionmedstaff.com
Phone:877-230-3885 ext 305
Kassie Gleaves
BSN, RN
Clinical Liaison
I have been in healthcare for over 10 years with experience as a long term care CNA, then an ER tech, and then transitioned to ER RN for 5 years with 3 of those years in travel nursing. I started working at Fusion in September 2020 as a Clinical Liaison.
Email:[email protected]
Phone:877-230-3885 ext 198
Morgan Anderson
BSN, RN-C, C-EFM
Clinical Liaison
I have been a labor and delivery nurse for 11 years. I have been a travel nurse with Fusion since 2015, and became a Clinical Liaison with Fusion in March 2020.
Email:[email protected]
Phone:877-230-3885 ext 489