Start your career as a new grad in lab
Starting your career as a new grad in lab takes a specific kind of medical professional. You know all about how lab samples can help diagnose and treat patients, and you're thinking about taking this show on the road. It looks like you're ready to reap the rewards of your wanderlust!
Fusion is here to get you started. You'll be given your own knowledgeable recruiter to help match up the things you want from your travel job and find you the ideal position and location. You'll also have access to an awesome Lab mentor to help you transition from student life to a lab traveling career. They'll be there for you as you go through your first few assignments.
What are you waiting for? Learn more about new graduate laboratory jobs!
Now is the perfect time to launch your traveling lab career!
Learn on the job.
When you choose a traveling lab career, you have the freedom to work where you want, when you want, how you want. Traveling allows you to learn on-the-job in different settings, gaining a wide variety of lab experience as you go.
Lab in-demand.
As the population gets older, diagnosing medical conditions through lab procedures will increase. Careers in lab are expected to grow faster than average over the next 10 years. You can earn a high salary while exploring your passion for travel and living in other cities.

Traveling wait time: 6 months-1 year
Medical Traveler Compliance & Licensure
Only 10 states require licenses for lab; the other 40 states only require you to pass your ASCP exam to work.
Being a lab traveler is an exciting way to grow your experience, but what if your dream travel assignment is asking for certifications you don't have? Fusion wants to help you reach your potential, so we help you find the lab training you need and the financial assistance to cover the cost of licensing and certifications.
See licensing requirements by state
Degrees and Certifications
Licensing and certification can be confusing. It's hard enough keeping up with the requirements of your home state, so how do you get compliant for places you've never been? Degrees and certifications depend on your modality and specialty. Fusion's compliance experts work with your recruiter and the facility, so you have all relevant credentials required for our traveling lab jobs.
Compliance Requirements
Some of your compliance requirements are the same across the board, but there are others that will depend on your specialty in lab.
The three parts of compliance
Occupational health records: Required immunizations and health examinations
Documentation: Tax forms, insurance paperwork, and licenses
Testing: Certifications, online trainings, and workplace safety exams
CLS
What's so great about being a CLS? Clinical Laboratory Scientists have endless opportunities for work, from hospital and forensic laboratories to medical, biotechnology and industrial research labs. Earning a CLS license can provide incredible career perks like competitive salaries, interesting work and job security, as CLSs are frequently in demand (and just as often in short supply). A CLS can also serve as a stepping-stone in your career path, enriching your knowledge and experience as you work toward other advanced degrees.
Download our CLS information guide
How to apply
Getting started is easy. Simply fill out an application and complete the skills checklist. A recruiter will get back to you quickly!
Picture yourself in one of these lab jobs
What is a traveling MLT lab tech?
MLT lab techs are important medical team members who perform a variety of tests on blood, tissue, and body fluids that can be used to diagnose and treat patients. If you want to become a medical traveler in this field, you may need certain licenses and certifications, depending on the city you're traveling to.
Other Lab Specialties
Medical Technologist
Medical Technician
Histotechnician
Histotechnologist
Phlebotomist
Cytotechnologist
Pathologist's Assistant
Clinical laboratory scientist
Choose where you want to go
Fusion is going to help you find the best place for your upcoming new graduate laboratory jobs! We have selected the areas that have the hottest lab jobs to ensure you find something great as a new traveling healthcare professional.
The perks of working with Fusion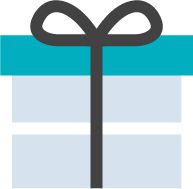 Competitive pay
New grad lab travelers are wanted all over the country. Fusion's compensation packages for lab travelers are competitive and work with your lifestyle.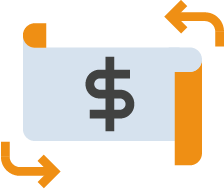 Per diem
Becoming a lab traveler means you qualify for a weekly, tax-free per diem to help cover transportation, meals, and other expenses you incur.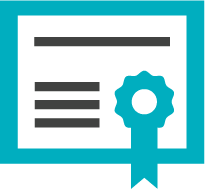 Certification reimbursement
Fusion will pay for your state licenses and lab certifications.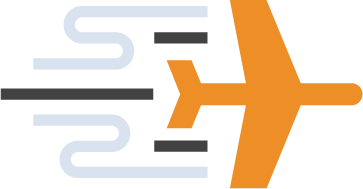 Travel life
As a medical traveler you get to explore and work in the same place! What's better than that?
F.A.Q.s
How soon should I reach out to Fusion if I'm interested in Travel Careers?
Right away! It's never too early to start thinking about your career opportunities once you begin your medical program. Our Student Outreach Coordinator is here to educate you on all aspects of traveling as a New Grad.
How else can I connect with Fusion while I finish my program?
Check us out on our Fusion-U (link?) Facebook group. This group is dedicated specifically to New Grads who are interested in travel. We post helpful articles, nationwide events and will keep you in the loop with Fusion! If that doesn't draw you in, how about regular contests for free Fusion swag and gift cards!
Do you offer a Mentorship Program?
Yes! We offer a Mentorship Program to those who travel with Fusion right after graduation. Our Student Outreach Coordinator will pair you with another Fusion traveler to add an additional level of support while you complete your first few assignments. Check out our Mentors here (maybe link the Mentor page?)
Do I have to be certified to be a lab traveler?
For the most part, yes. There is the rare exception where someone with strong experience has been able to stay busy as a traveler, but it is becoming less and less common.
How much experience do I have to have as a lab traveler?
The common answer used to be two years, but more and more instances have come up where someone has been able to start traveling at 18 months or even at one year if you are a California-licensed CLS.
What's the difference between an MT and an MLT?
For most of our jobs, the only difference there is the states that require licensures. California, New York, and Florida do not take MLTs, but they will take MTs. MTs have four-year degrees, and MLTs have two.
Is there phlebotomy?
Depending on the open position, phlebotomy is a possibility.