Start your career as a new grad in therapy
Starting your career in travel therapy for new grad takes a specific kind of medical professional. You have in-depth knowledge on patient rehabilitation in either physical therapy, occupational therapy, or both. You're thinking about taking your skills to new places! It looks like you're ready to reap the rewards of your wanderlust!
Fusion is here to get you started. You'll be given your own knowledgeable recruiter to help match up the things you want from your travel therapy job and find you the ideal position and location. You'll also have access to an awesome Therapy mentor, like our physical therapy mentorship program, to help you transition from student life to a new grad therapy career. They'll be there for you as you go through your first few assignments.
What are you waiting for? Learn more about new graduate therapy jobs!
Now is the perfect time to launch your traveling therapy career!
Learn on the job.
When you choose a traveling therapy career, you have the freedom to work where you want, when you want, how you want. Traveling allows you to learn on-the-job in different settings, gaining a wide variety of therapy experience as you go.
Therapy in-demand.
As the population gets older, treating medical conditions through therapy procedures will increase. Careers in PT and OT are expected to grow faster than average over the next 10 years. You can earn a high salary while exploring your passion for travel and living in other cities.

Traveling wait time: None – start traveling now!
Medical Traveler Compliance & Licensure
Being a physical therapy traveler or an occupational therapy traveler is an exciting way to grow your experience, but what if your dream travel assignment is asking for certifications you don't have? Fusion wants to help you reach your potential, so we help you find the therapy training you need and the financial assistance to cover the cost of licensing and certifications.
See licensing requirements by state
Degrees and Certifications
Licensing and certification can be confusing. It's hard enough keeping up with the requirements of your home state, so how do you get compliant for places you've never been? Degrees and certifications depend on your modality and specialty. Fusion's compliance experts work with your recruiter and the facility, so you have all relevant credentials required for our traveling therapy jobs.
Compliance Requirements
Some of your compliance requirements are the same across the board, but there are others that will depend on your specialty in therapy.
The three parts of compliance
Occupational health records: Required immunizations and health examinations
Documentation: Tax forms, insurance paperwork, and licenses
Testing: Certifications, online trainings, and workplace safety exams
How to apply
Getting started is easy. Simply fill out an application and complete the skills checklist. A recruiter will get back to you quickly!
Picture yourself in one of these new grad travel therapy jobs
What does a new grad physical therapist do?
Traveling physical therapists are important in helping patients improve their movement throughout their rehabilitation process. Whether a patient has a chronic condition, an illness or an injury, new grad physical therapy helps facilitate treatments and preventions, so patients can lead their best physical lives. Have you thought about becoming a travel PT? Here are some things you can specialize in.
Physical Therapy Specialties
Cardiovascular & Pulmonary Certified Specialist (CCS)
Clinical Electrophysiologic Certified Specialist (ECS)
Geriatric Certified Specialist (GCS)
Neurologic Certified Specialist (NCS)
Orthopedic Certified Specialist (OCS)
Pediatric Certified Specialist (PCS)
Sports Certified Specialist (SCS)
Women's Health Certified Specialist (WCS)
Choose where you want to go
Fusion is going to help you find the best place for your new grad therapy job! We have selected the areas that have the hottest therapy jobs to ensure you find something great as a new traveling healthcare professional.
The perks of working with Fusion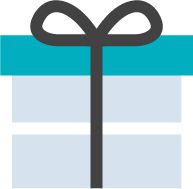 Competitive pay
Traveling therapists are needed everywhere. Fusion has compensation packages for traveling physical therapists and occupational therapists that give you the freedom to live and explore.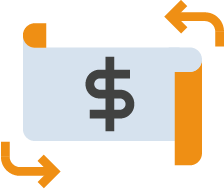 Per diem
When you become a traveling physical therapist or traveling occupational therapist, we give you a weekly, tax-free per diem to help cover daily expenses, like transportation and meals.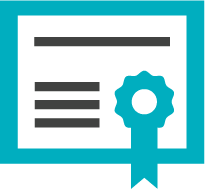 Certification reimbursement
State licenses and therapy certification costs are paid for by Fusion, because we want you to be awesome at what you do!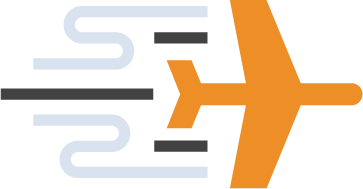 Travel life
When you're a medical traveler you get to live the best of your travel and work lives, together! Plus, you'll gain valuable life experience along the way.
F.A.Q.s
Do I need to be licensed in every state?
Yes. Each state requires an official license. Your Student Outreach Coordinator and Recruiter can help walk you through the different processes to obtain each state license. Part of your pay package includes reimbursement for new licenses so keep that paperwork handy
Can I switch settings as a New Grad Traveler?
Absolutely! One of the perks of Travel Therapy is trying out the different settings in the profession. As a travel professional you can build your resume with multiple medical settings in a short amount of time. We call it the 'Try it before you buy it' scenario. Get out there, test the waters and find what fits best!
How can I be the most successful in traveling as a New Grad?
Be flexible! The most successful New Grad travelers are open to new experiences, locations and settings. Keep an open mind when discussing your preferences. When it's all said and done, it's your choice in where you start your career and how you navigate the travel world. The options are endless, where will you begin?